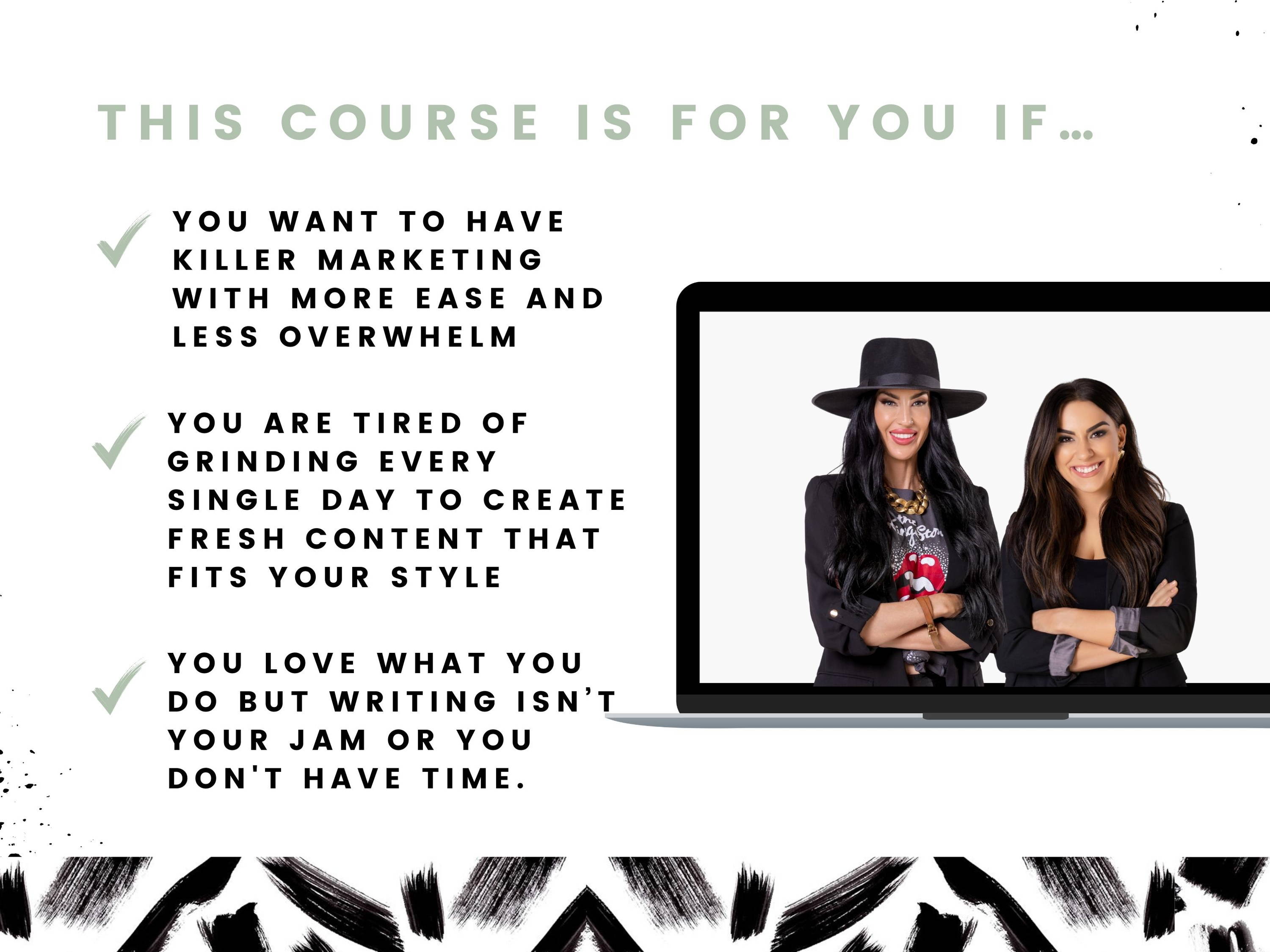 IT'S A BUSINESS SKILL THAT LITERALLY PAYS TO HOW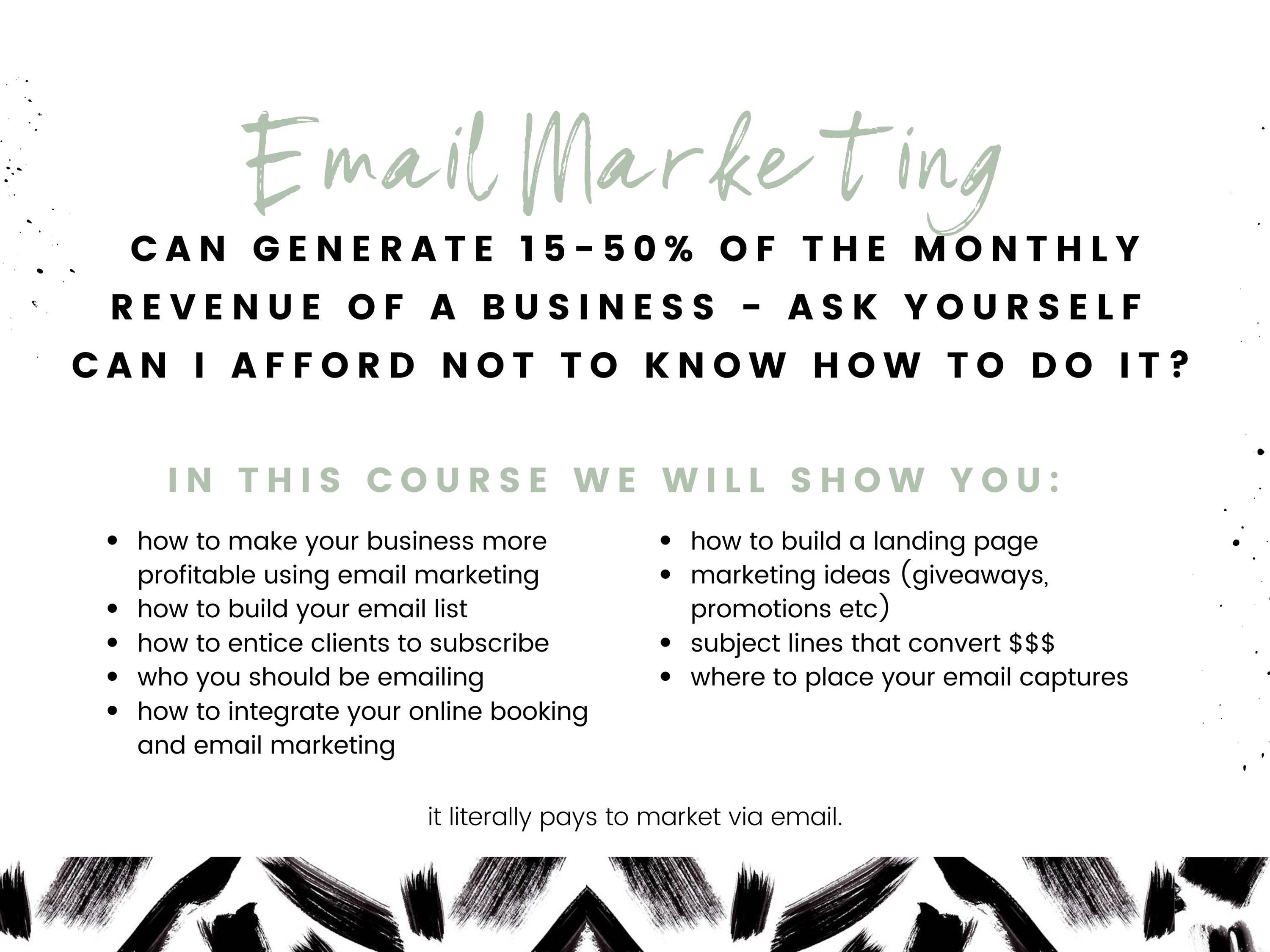 ---
---
Join Cara Kapler while she teaches how to utilized free email marketing as a beauty professional and scale your busniess towards the career goals of your dreams.

This course is perfect for beginners or those moderately familiar with email marketing.
It's rare in life to have something immediately show you benefits and advantages — but this is one of those things.
(which is why it was so frustrating that I put it off for so long.)
I kept thinking:
"I'm not busy enough" or "It's going to be the same amount of time once I get it all set up anyways"
Yeah, I was wrong.
Not only that - we'll cut out most of the work for you by making the email templates.
The goal of this course is to allow us to remove as many roadblocks as possible to get you started.
We will provide the how-to, the scripted templates, and the industry proof to help you scale your business, whether you're out of the home or you're a salon.
We don't have to tell you how many hats every entrepreneur has to wear, you do it every single day!
One piece of advice - delegate out what you can, and keep the tasks you love the most.
If you know that email marketing is going to bring you in more clients, but you're not a great writer?
You don't have the time?
You feel overwhelmed and you aren't sure where to start?
WE GOT YOU
Together with Cara, you will have guidance on build a mailing list from scratch, marketing strategies to capture loads of emails, and where to add the pre-written email scripts provided to set up for your own business.